The Covid-19 pandemic highlighted the significant problems experienced by both schools and educational institutions in South Africa. In fact, it aggravated the situation in educational institutions, since the lack of adequate laboratory resources in schools, especially in rural areas, and a shortage of adequate research equipment in some higher institutions were existing. This affected, above all, historically disadvantaged institutions.
A particular challenge has been the unexpected need for science experiments that were previously done face-to-face to now be conducted online. In 2019, the University of Fort Hare, in collaboration with LabsLand, launched ReVEL (Remote and Virtual Education Laboratory), an online experimentation project: UFH launches first of its kind online instrumentation technology. This launch was The first deployment of remote laboratories at the University of Fort Hare.
Since the inception of ReVEL, some progress has been made in converting face-to-face experiments into online experiments. Currently, one of its major projects is the development of ultra-concurrent experiments that students from all over the world will be able to access and perform online. South Africa will now be one of the laboratories providing online experiments within the LabsLand network. This achievement has been made possible thanks to the leadership of LabsLand scientists led by Dr Pablo Orduna and, Dr Luis Rodriguez Gil of LabsLand.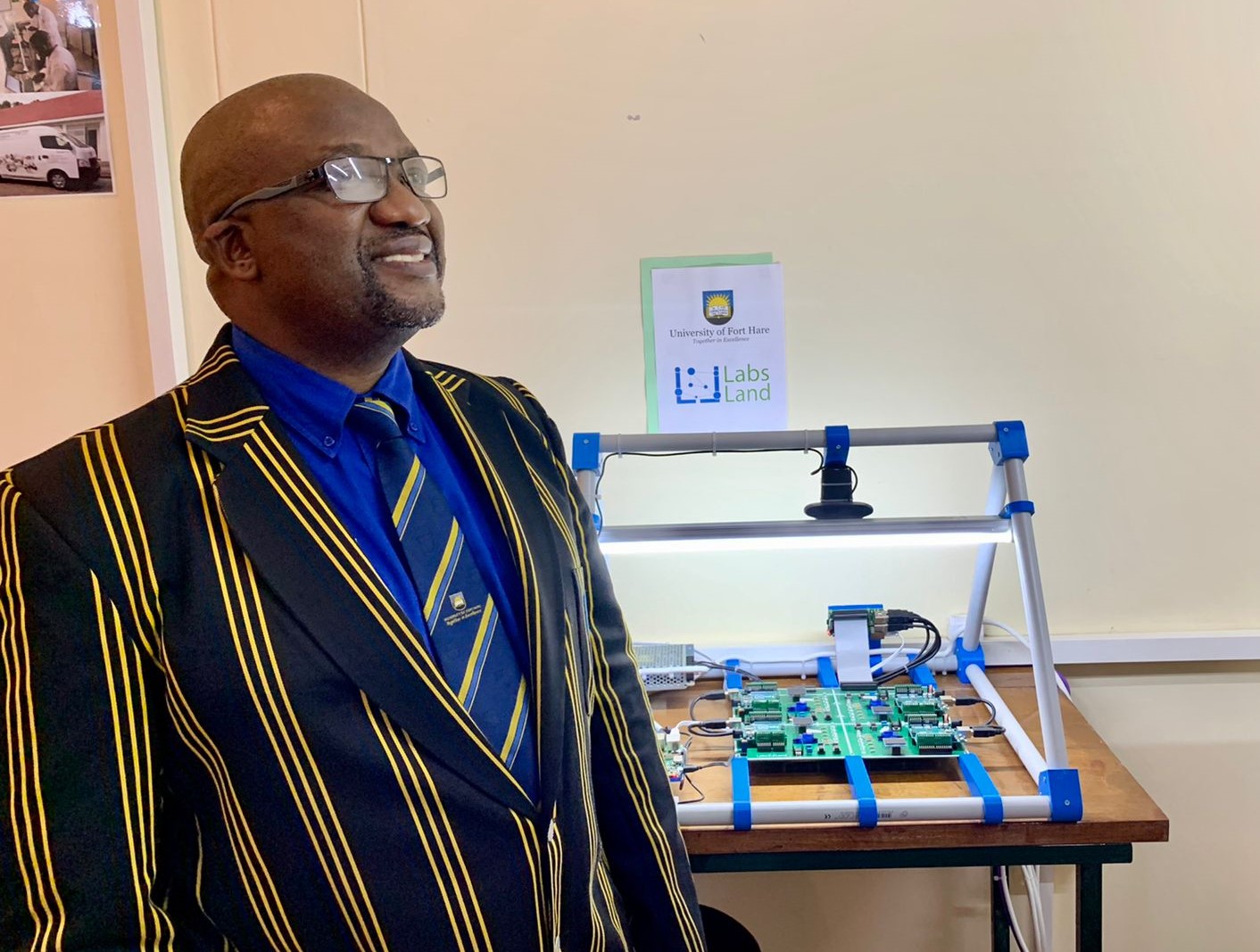 This innovation is in line with South African President Cyril Ramaposa's call for South African schools to introduce robotics into the school curriculum. 2020 has not been an ideal year to pilot online experimentation due to Covid-19 restrictions. This year, ReVEL has plans to assist South African science schools to experiment online using the ultra-concurrent online experiments developed. The project will extend to the development of online experiments for first year undergraduate and engineering experiments.
This is expected to open up opportunities for research into the integration of online experiments to complement traditional experiments. "I would like to sincerely thank the LabsLand scientists for mentoring South African scientists and instilling the necessary skills in this new technology," said Phumezo Kwinana, the founder and leader of Fort Hare's ReVEL project. He further noted that this project will save research costs for historically disadvantaged higher institutions, as postgraduates can now access and operate advanced research equipment through the internet.