On 25th of February, the 1st LabsLand Community Event took place, the day before the REV2020 conference started. 22 people from 12 universities from the US, Germany, South Africa, Spain, Portugal and Costa Rica participated (with one person from India sending a video to be displayed in the event), as well as Luis Rodriguez and Pablo Orduña from LabsLand.
The event started with LabsLand showing the recent developments in the platform and laboratories, and then each of the universities had some time for presenting their results and discussions.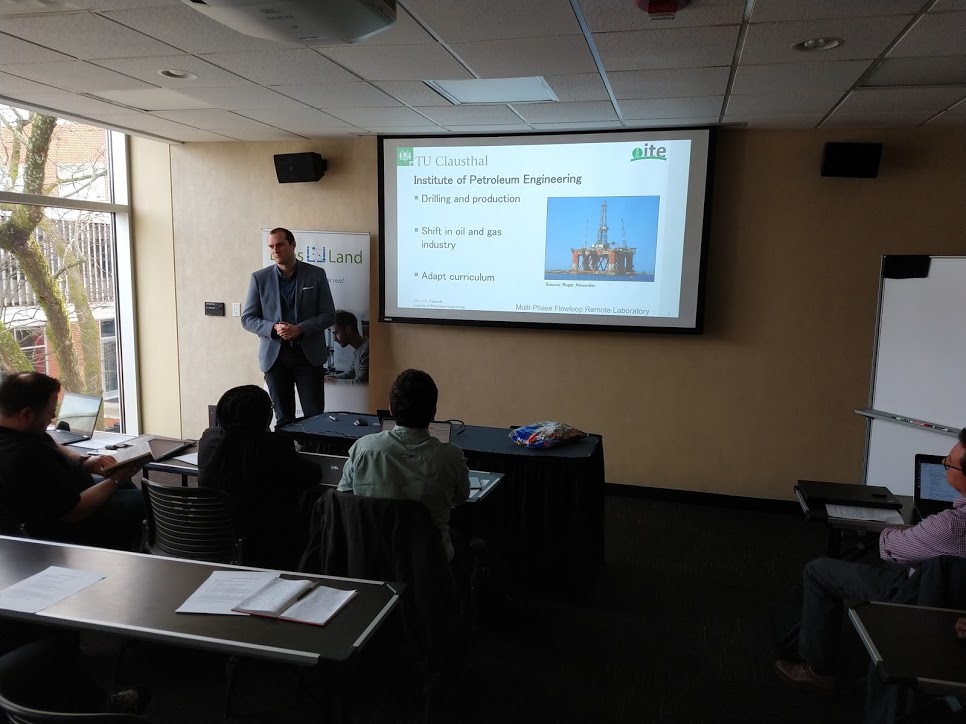 Overall, it was a great and intensive (5 hours!) and productive meeting of some of the international partners of LabsLand.